When:
October 6, 2021 @ 7:30 pm – 8:30 pm
2021-10-06T19:30:00-04:00
2021-10-06T20:30:00-04:00
Where:
Zoom link will be emailed after registration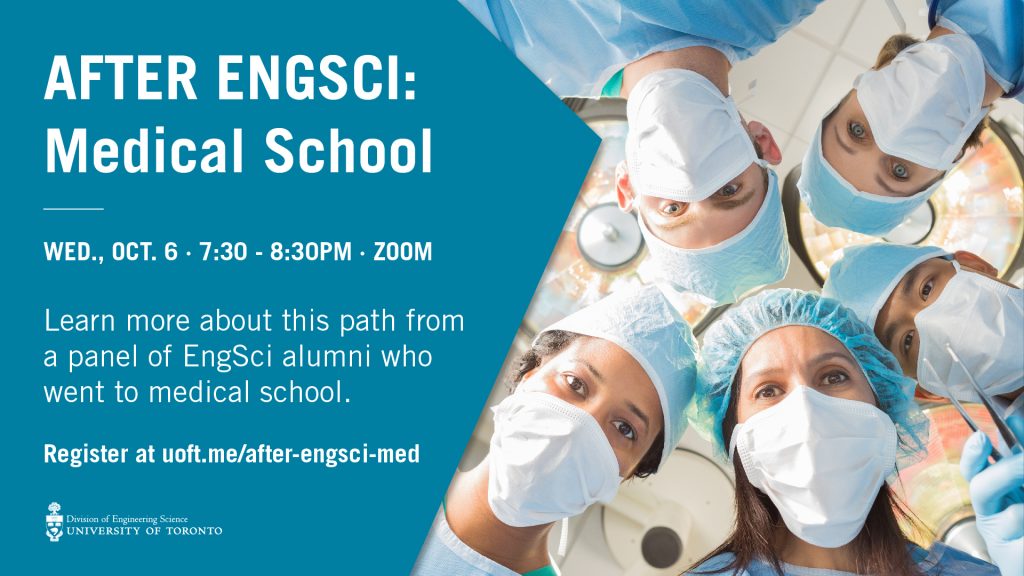 EngSci students, thinking of going to medical school after graduation?
Join us for a panel discussion with EngSci alumni with medical degrees.
Zoom link will be emailed to you after registration.
Every year a number of our graduates enter medical school with the goal of becoming physicians or medical researchers.
Learn more about the varied career paths of our alumni panelists as clinicians and/or researchers, and get advice on how to apply to medical school in Canada and abroad.
Find full details and registration at uoft.me/after-engsci-med.