Jun
20
Tue
Spring Convocation Ceremony

@ Convocation Hall
Jun 20 @ 10:00 am – 11:30 am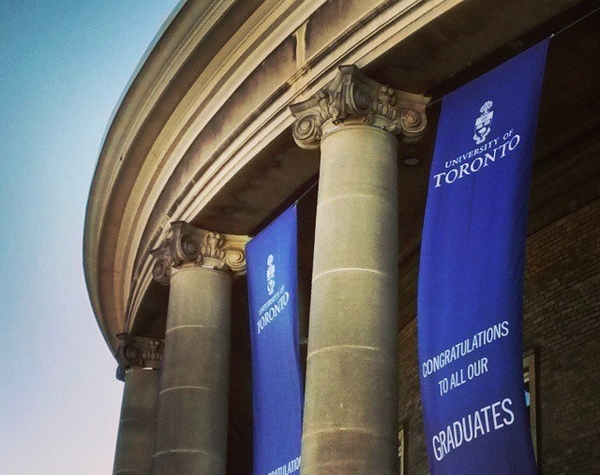 Congratulations to the graduating EngSci class of 2T3 and 2T2 PEY!
We look forward to celebrating this important milestone with you at Spring Convocation 2023.
Please find full details on the Convocation website.
#UofTGrad23
EngSci Convocation Reception

@ U of T St. George campus
Jun 20 @ 12:00 pm – 2:00 pm

Graduating students from the EngSci class of 2T3 and 2T2 PEY, join us for a special reception after your Convocation Ceremony!
The event will include award presentations and a chance to celebrate with classmates, family, professors, and staff.
Look for your invitation in your inbox in May!
Jun
21
Wed
National Indigenous Peoples Day
On June 1, the University of Toronto celebrates the beginning of National Indigenous History Month.
On June 21, we also celebrate National Indigenous Peoples Day, which coincides with the summer solstice and affirms the traditional importance of this time for many Indigenous peoples and communities.
Sep
29
Fri
Orange Shirt Day 2023

@ Hart House and online
Sep 29 @ 10:00 am – 12:00 pm
Honour the experiences of residential school survivors by joining a University-wide event to recognize Orange Shirt Day and the National Day for Truth & Reconciliation. Students, librarians, faculty members, and staff can register to attend this event in person or watch the live stream.
The University of Toronto will commemorate the day on Friday, September 29th with remarks from Alexandra Gillespie, Vice-President & Principal, University of Toronto Mississauga, and Rose Patten, Chancellor, University of Toronto, in the Great Hall at Hart House. David Kim, Warden, Hart House, will host the commemoration.
Following those remarks, Grant Hurley, Canadiana Librarian, Thomas Fisher Rare Book Library, Mikayla Redden, Information Services & Instruction Librarian, New College Library, and Desmond Wong, Outreach Librarian, OISE Library, will engage in a panel discussion on making Residential School Survivors' stories accessible at the University of Toronto Libraries. Angela Henshilwood, Head, Engineering & Computer Science Library, is moderating the discussion.
Orange Shirt Day has been observed on September 30th annually for several years. In June 2021, the Federal Government passed legislation formally recognizing September 30th as the National Day for Truth & Reconciliation.
For more information regarding speakers, how to register and more, please visit the Orange Shirt Day and National Day for Truth & Reconciliation Commemoration event page.
---
Other ways to participate
Purchase an Orange Shirt Day Shirt
All members of the U of T community are encouraged to wear an orange shirt on September 29-30 in the spirit of reconciliation. Doing so affirms that "Every Child Matters."
In recognition of Orange Shirt Day 2023 and the National Day for Truth & Reconciliation, the Office of Indigenous Initiatives has again partnered with the U of T Bookstore for a limited supply of orange t-shirts.
MJ Singleton, an Ojibwe, two-spirit student from Migisi Sahgaigan First Nation who is studying at the University of Toronto Mississauga, designed this year's t-shirt. Their design, titled noojimo'iwe, emphasizes the importance of healing the intergenerational trauma of residential schooling by supporting and loving those around you. The design depicts three children holding hands, with flowers blooming around them.
All proceeds from the sale of these shirts will be directed to Indigenous community organizations—no proceeds will go to the U of T Bookstore or the University of Toronto.
Visit this site to purchase a shirt or learn more about MJ Singleton's design.
Participate Virtually in Orange Shirt Day
We also encourage all U of T community members to download and use the Orange Shirt Day icon as their profile photo and use the virtual background on Teams or Zoom calls the week of September 25-30 featuring MJ Singleton's design.
Visit this site to download the icon or virtual background.
---