Dec
6
Wed
Skule Lunch & Learn: Explore How AI Can Expand Access and Applications of Talk Therapy

@ Virtual
Dec 6 @ 12:00 pm – 1:00 pm

U of T Engineering alumni, join us for this monthly series. Learn about exciting research in diverse subjects from U of T Engineering professors.
join us for an exclusive Skule™ Lunch & Learn featuring ECE Professor Jonathan Rose (EngSci 8T0, ElecE MASc 8T2, PhD 8T6).
Picture this: A future where the latest AI language capability offers accessible talk therapy at any time, in any location.
Professor Jonathan Rose's research into Natural Language Processing and applications in mental health includes a widely used behaviour-change chatbot to aid smokers in their path to quitting. In this presentation, he will present insights from the experimental deployment of his most recent versions of the chatbot, and also comment on the latest Large Language Models (cousins of ChatGPT) and how they could outperform previous models.
Register today and embark on a journey into the future of mental health support.
Virtual: A Zoom link will be sent to all guests who registered.
Cost: Free
---
*NEW INITIATIVE*
By registering for the Skule Lunch & Learn event, you can earn Continuing Professional Development (CPD) credits. CPD is essential for professional engineers and limited licence holders to renew their licenses annually.
To determine if this Skule Lunch & Learn presentation can be counted towards your CPD hours, please consider the following criteria from PEO & PEAK Program:
Contribute to enhancing or maintaining the practitioner's engineering competence,
Feature engineering learning content relevant to their practice area
Provide technical or regulatory knowledge pertaining to professional engineering acts,
Not count as their professional practice hours or acts of professional engineering.
Jan
25
Thu
ESEC 2024

@ St.George campus

Now in its 19th year, this annual conference aims to broaden our students' horizons through engagement with world leaders in a wide range of sectors related to our program's subjects.
---
EngSci students learn about research, education and career opportunities for young engineers from innovators and thought leaders in engineering-related fields.
Speakers share their expertise and career path through presentations and informal networking events.
ESEC 2023 will be held in person with small group "fireside chats", lectures, and more.
---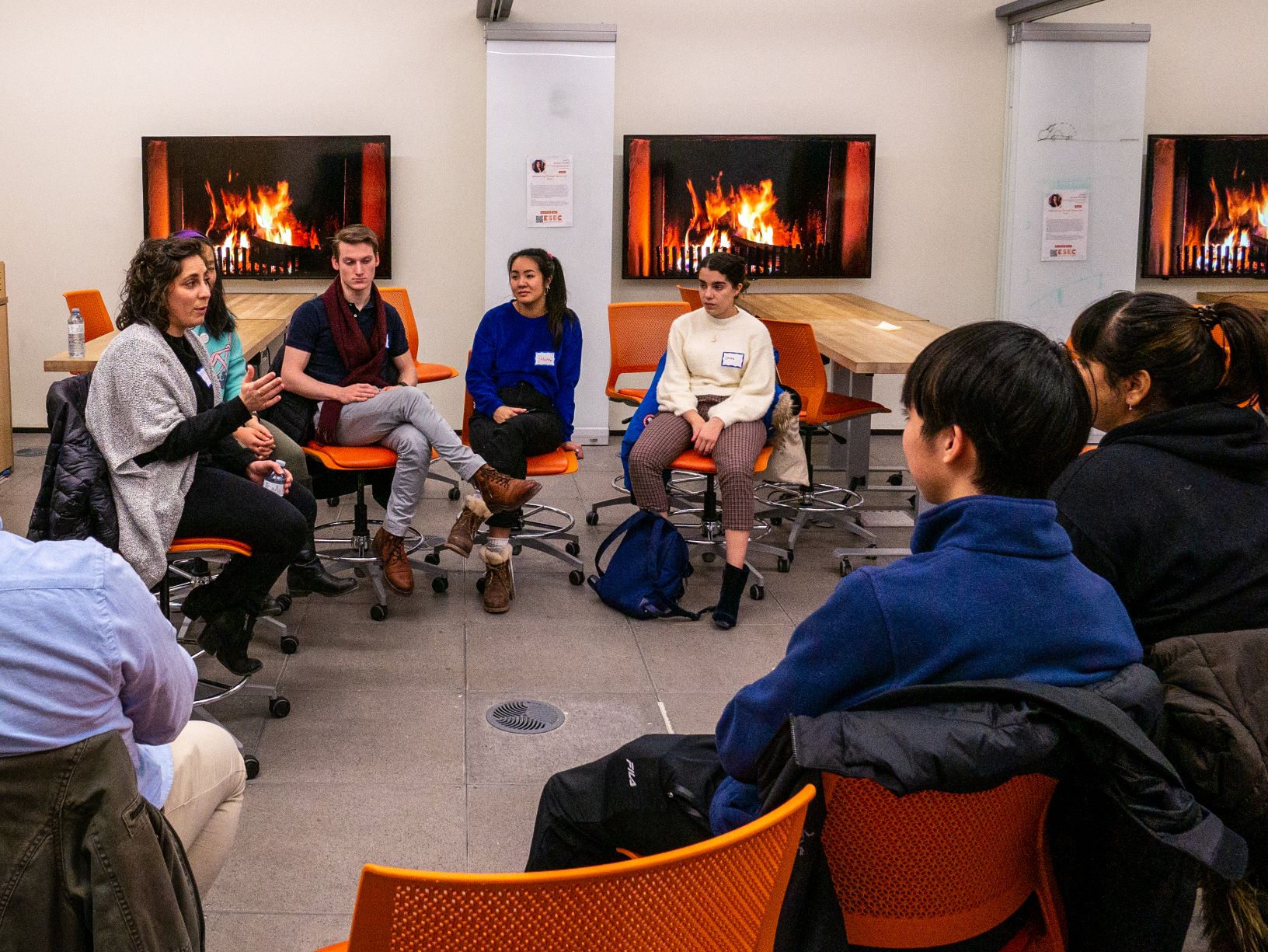 Check the ESEC 2024 website for info on this year's line-up, how you can prepare, and ways to engage with the speakers. 

Current EngSci students:
Register now for the ESEC Prep Workshop hosted by Troost ILead.
See previous years' line-ups here.
Are you an alum or friend of the program who would like to attend?  Please email Christina Heidorn at engsci@utoronto.ca.
May
29
Wed
U of T Alumni Reunion 2024

@ U of T St. George campus
So Many Beginnings. So Many Stories.
First time away from home, first all-nighter, first aha moment in a lecture hall. U of T was a time of new experiences and every spring, thousands of grads come back for more. These stories, photos and videos capture some of those U of T firsts.
Update your email here to stay informed about U of T Engineering-specific events.  Registration opens in late spring 2024.
Would you like help reconnecting with EngSci or EngPhys classmates for reunion? 
Join the EngSci Group in U of T Engineering CONNECT, or contact EngSci's External Relations Officer, Christina Heidorn, at engsci@utoronto.ca.