Apr
5
Wed
Skule Lunch & Learn "After Dark"

@ Faculty Club
Apr 5 @ 6:00 pm – 8:00 pm

U of T Engineering alumni, you're invited to this monthly series.
Join fellow graduates to learn about exciting research in diverse subjects from U of T Engineering professors.
---
Experiential Learning in Engineering Education: "A Golden Age for Makers"
In society, the growing demands placed on individuals are becoming increasingly more complex and challenging to handle. However, hands-on learning opportunities can help prepare students with the competencies required to devise effective solutions to real-world problems.ECE295 – Hardware Design and Communication, which has students working in teams to design, build and test a complete electronic system from scratch. "Students are involved from the conceptual and computer-aided design right down to the mounting of components on the circuit boards, as well as using a variety of modern test and measurement equipment and debugging their designs," Professor Sean Hum says. "That end-to-end experience isn't available at other universities — not at the second-year level." Join us on April 5 at the Faculty Club to hear Professor Sean Hum share his rationale for implementing this innovative new course in our curriculum and how it advances student success. Guests will have an opportunity to network with some of the talented students from ECE295 and to to view some of the final hardware design products created by the students themselves!
In January 2022, the Edward S. Rogers Sr. Department of Electrical and Computer Engineering at the University of Toronto, in collaboration with Professor Sean Hum, launched an exciting new second-year course, 
Jun
20
Tue
Spring Convocation Ceremony

@ Convocation Hall
Jun 20 @ 10:00 am – 11:30 am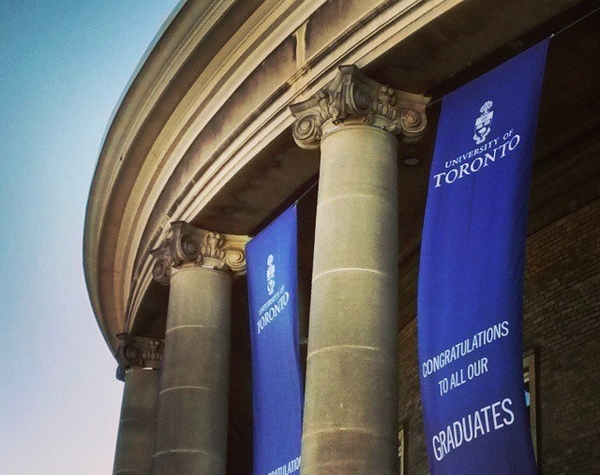 Congratulations to the graduating EngSci class of 2T3 and 2T2 PEY!
We look forward to celebrating this important milestone with you at Spring Convocation 2023.
Please find full details on the Convocation website.
#UofTGrad23
EngSci Convocation Reception

@ U of T St. George campus
Jun 20 @ 12:00 pm – 2:00 pm

Graduating students from the EngSci class of 2T3 and 2T2 PEY, join us for a special reception after your Convocation Ceremony!
The event will include award presentations and a chance to celebrate with classmates, family, professors, and staff.
Look for your invitation in your inbox in May!