Jan
25
Thu
ESEC 2024

@ St.George campus

Now in its 19th year, this annual conference aims to broaden our students' horizons through engagement with world leaders in a wide range of sectors related to our program's subjects.
---
EngSci students learn about research, education and career opportunities for young engineers from innovators and thought leaders in engineering-related fields.
Speakers share their expertise and career path through presentations and informal networking events.
ESEC 2023 will be held in person with small group "fireside chats", lectures, and more.
---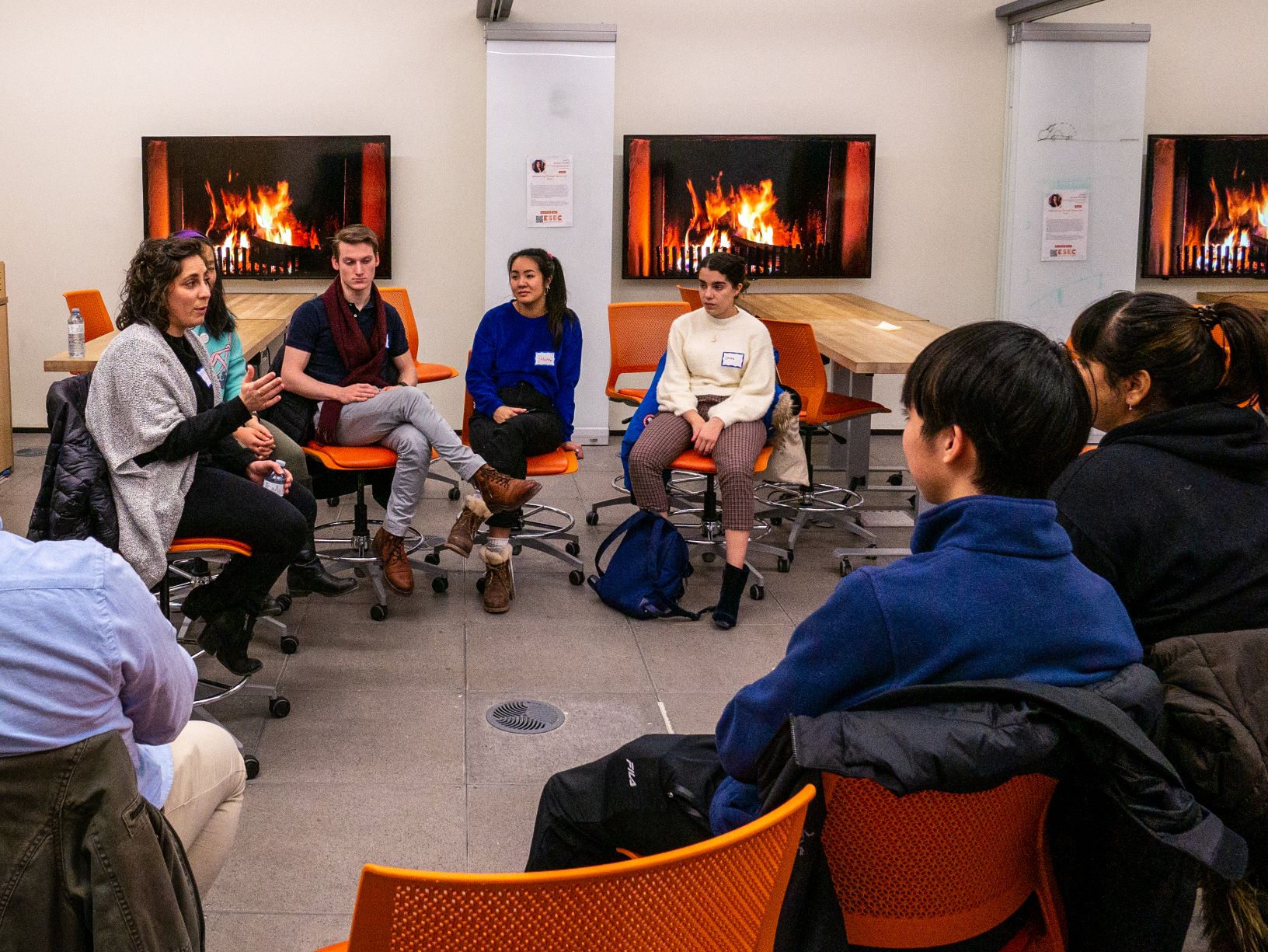 Check the ESEC 2024 website for info on this year's line-up, how you can prepare, and ways to engage with the speakers. 

Current EngSci students:
Register now for the ESEC Prep Workshop hosted by Troost ILead.
See previous years' line-ups here.
Are you an alum or friend of the program who would like to attend?  Please email Christina Heidorn at engsci@utoronto.ca.
May
29
Wed
U of T Alumni Reunion 2024

@ U of T St. George campus
So Many Beginnings. So Many Stories.
First time away from home, first all-nighter, first aha moment in a lecture hall. U of T was a time of new experiences and every spring, thousands of grads come back for more. These stories, photos and videos capture some of those U of T firsts.
Update your email here to stay informed about U of T Engineering-specific events.  Registration opens in late spring 2024.
Would you like help reconnecting with EngSci or EngPhys classmates for reunion? 
Join the EngSci Group in U of T Engineering CONNECT, or contact EngSci's External Relations Officer, Christina Heidorn, at engsci@utoronto.ca.