Dec
6
Wed
National Day of Remembrance and Action on Violence Against Women

@ In-person and online
Dec 6 @ 11:30 am – 2:30 pm

Care, Healing, and Justice: Addressing Transmisogyny and Ending Gender-Based Violence for All
On December 6, U of T joins communities across Canada in remembering the 14 women killed in a devastating act of misogyny at the engineering school at Montreal's École Polytechnique in 1989.
AGENDA
All students, staff, faculty, and librarians are welcome to attend this tri-campus event to mark the National Day of Remembrance and Action on Violence Against Women. Our program includes:
In-Person Only: Sign-In Opens at 11:30 a.m.

Please arrive between 11:30 a.m. and 12 p.m. to facilitate sign-in (registration for the in-person event is required in advance)

In-Person Only: Welcome Lunch, 12 p.m. – 12:30 p.m.
In-Person and Virtual: Opening Remarks and Welcome, 12:30 p.m. – 12:50 p.m.
In-Person and Virtual: Awards Presentation and Memorial, 12:50 p.m. – 1:20 p.m.
In-Person and Virtual: Keynote Presentation, 1:20 p.m. – 2:10 p.m.
In-Person and Virtual: Closing Reflections, 2:10 p.m. – 2:20 p.m.
In-Person: Optional Decompression Activity, 2:20 p.m. – 2:45 p.m.
Register to attend in person in the Great Hall at Hart House or join virtually on YouTube.
---
MEMORIAL
This memorial, led by the Faculty of Applied Science & Engineering, will honour the lives of women impacted by gender-based violence. It will include a musical performance.
Keynote Presentation: care, healing, and justice: addressing transmisogyny and ending gender-based violence for all
This event will include a keynote presentation from a Toronto-based writer and performer on the rise in transmisogyny and violence against queer and trans women globally. Together, we will co-create a space for healing, and move towards meaningful, intersectional action that prioritizes an end to gender-based violence for all.
Jan
18
Thu
ESEC 2024 Prep Workshop

@ TBA
Jan 18 @ 10:00 am – 11:00 am
Get ready for ESEC 2024!
Never been to a professional conference before?  Feeling shy about talking to more senior professionals?
---
This workshop, hosted by Troost ILead will help first- and second-year EngSci students get the most out of their Engineering Science Education Conference (ESEC) experience.
You will learn strategies for networking in a professional setting (with speakers, faculty, and fellow classmates) and knowledge on how and what to prepare for the conference. These skills are more important now than ever in our current online-only circumstances.
Students will learn:
Networking skills, approaches, & mindsets
How to prepare for a networking situation
The art of asking good professional questions
Register for the Prep Workshop here (utorID login required).  This event is open to Year 1 and 2 EngSci students only.
Jan
25
Thu
ESEC 2024

@ St.George campus

Now in its 19th year, this annual conference aims to broaden our students' horizons through engagement with world leaders in a wide range of sectors related to our program's subjects.
---
EngSci students learn about research, education and career opportunities for young engineers from innovators and thought leaders in engineering-related fields.
Speakers share their expertise and career path through presentations and informal networking events.
ESEC 2023 will be held in person with small group "fireside chats", lectures, and more.
---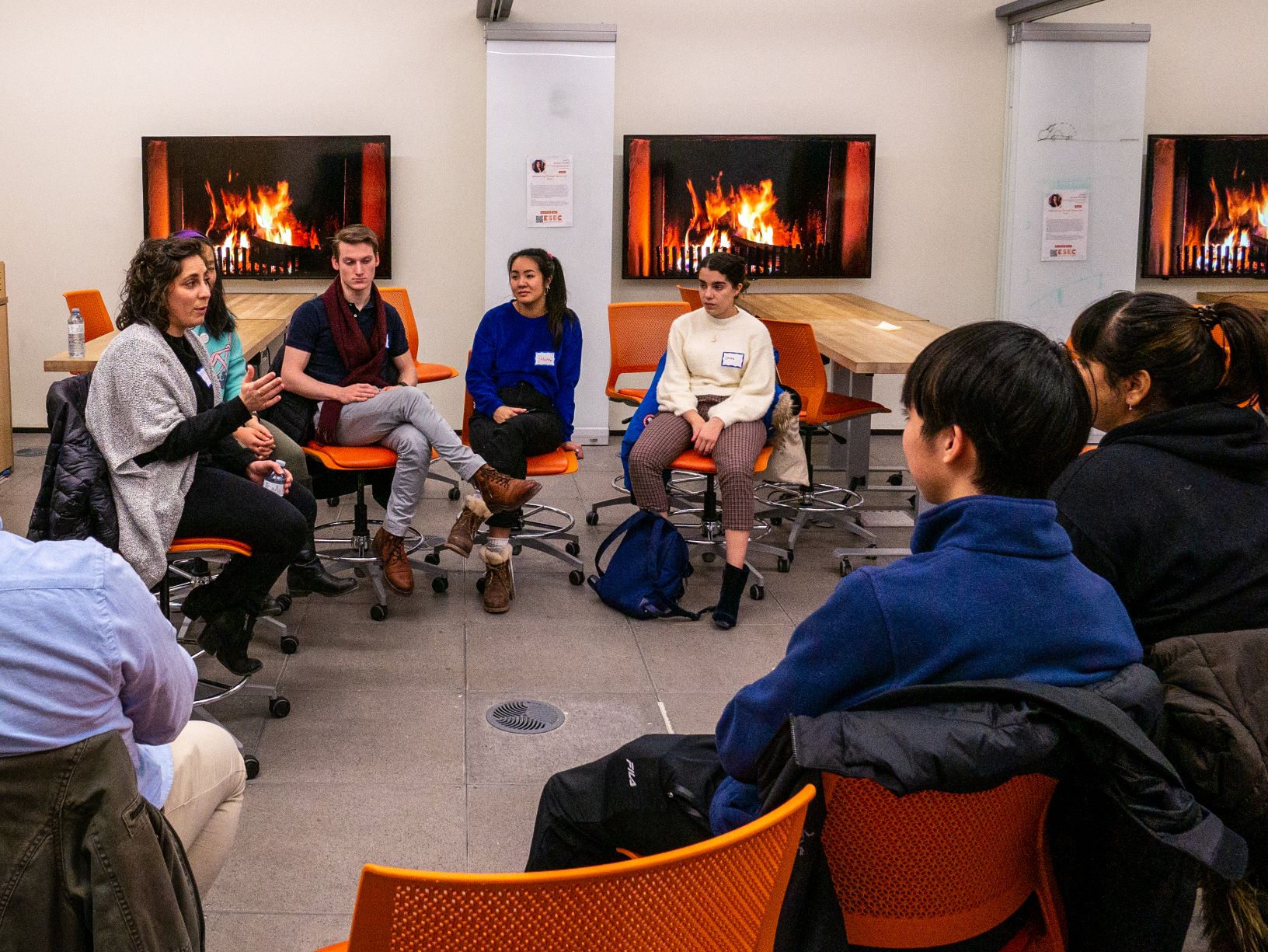 Check the ESEC 2024 website for info on this year's line-up, how you can prepare, and ways to engage with the speakers. 

Current EngSci students:
Register now for the ESEC Prep Workshop hosted by Troost ILead.
See previous years' line-ups here.
Are you an alum or friend of the program who would like to attend?  Please email Christina Heidorn at engsci@utoronto.ca.