Apr
17
Mon
Praxis II Showcase

@ Hart House
Apr 17 @ 8:30 am – 5:00 pm
EngSci's Praxis II Showcase will be open to the public this year.
Registration is required for
guests who are not affiliated with the course

.

At the Praxis II Showcase, student teams present and demonstrate their designs to stakeholders and the general public. Attendees will be able to ask questions and talk to the teams in small group chats.

Read about a previous Praxis II Showcase in the U of T Engineering News.

Praxis II is a Year 1 course that allows Engineering Science students to refine and apply their engineering, design, and communication skills. The students are given a single challenge:

Effect a verified and validated sustainable improvement in the lived experience of a community.

Focusing on a community allows students to gain first-hand experience with the issues confronting real groups of people and to engage one-on-one with stakeholders and community representatives.

The course culminates in the public Praxis II Showcase. At the event, students share their refined understanding of their opportunity and their proposed engineering designs with a wide audience through posters, prototypes and presentations.

Media enquiries are welcome.  Please visit the link above for contact information.
Jun
20
Tue
Spring Convocation Ceremony

@ Convocation Hall
Jun 20 @ 10:00 am – 11:30 am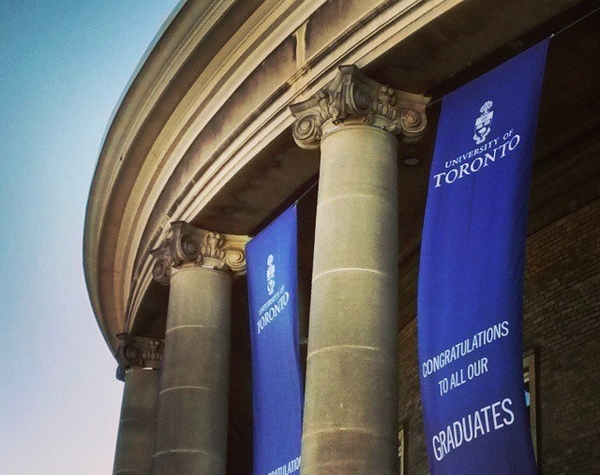 Congratulations to the graduating EngSci class of 2T3 and 2T2 PEY!
We look forward to celebrating this important milestone with you at Spring Convocation 2023.
Please find full details on the Convocation website.
#UofTGrad23
EngSci Convocation Reception

@ U of T St. George campus
Jun 20 @ 12:00 pm – 2:00 pm

Graduating students from the EngSci class of 2T3 and 2T2 PEY, join us for a special reception after your Convocation Ceremony!
The event will include award presentations and a chance to celebrate with classmates, family, professors, and staff.
Look for your invitation in your inbox in May!