May
31
Wed
U of T Alumni Reunion 2023

@ various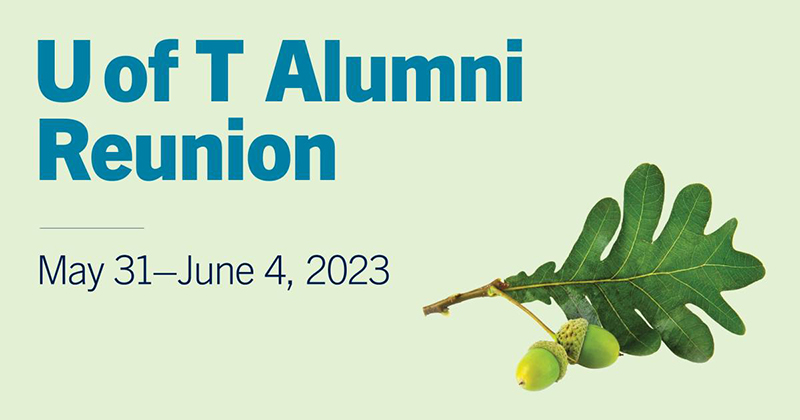 OLD FRIENDS. NEW EXPERIENCES.
Come bond with friends from your U of T days, meet new people, and learn cool stuff together. There are so many events to choose from, including activities at your college or faculty and special events for anyone who graduated in a year ending in 3 or 8. Of course, all U of T grads are invited to join us online or in person at Alumni Reunion 2023.
Find find U of T Engineering-specific events here.  Registration opens in late March 2023.
Would you like help reconnecting with EngSci or EngPhys classmates for reunion? 
Join the EngSci Group in U of T Engineering CONNECT, or contact EngSci's External Relations Officer, Christina Heidorn, at engsci@utoronto.ca.