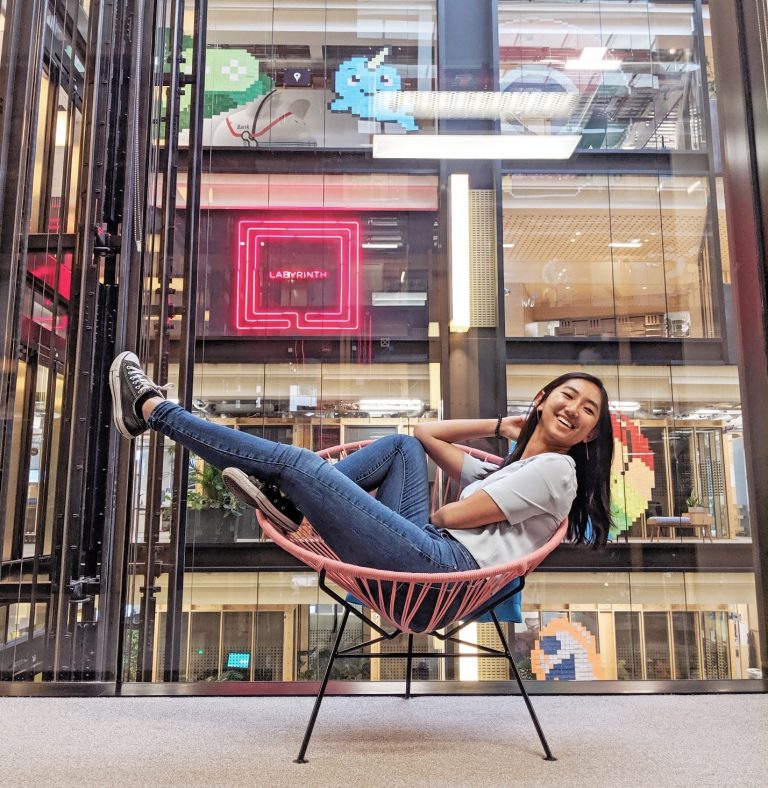 Victoria Cheng (EngSci 1T9 PEY Robotics) has worked tirelessly to promote diversity at Canadian universities and to provide students of all types with opportunities for growth. Through her extensive involvement in Women in Science and Engineering (WISE) and as Chair of its flagship WISE National Conference, she increased attendance from around 220 to over 550 delegates across Canada and expanded the diversity of speakers, providing inspiring role models for the next generation of women engineers and scientists. She also launched the Stories of WISE blog, and was a speaker at the Girls in Tech and STEMinism conferences.
Outside of WISE, Victoria served as a managing director of NSpire, where she organized networking nights that connected professionals and students from five universities across Ontario. She also worked as a project manager for the Blue & Gold Spirit Committee. Two of her most outstanding achievements on the committee were the coordination of Winter Spirit Week for thousands of UofT Engineering students and the organization of building skills workshops in support of engineering design courses.
Victoria brings a passion for exposing engineering students to global issues and multidisciplinary thinking to her work. She led Global Engineering Week's expansion to the University of British Columbia by partnering with professors to integrate global engineering concepts into their courses.
In addition to her leadership involvement, Victoria's exceptional ambition to support and create opportunities for others has also led her to become an informal mentor to many of her fellow students, providing guidance and encouragement to help them achieve their career goals.
After graduation, Victoria will work at Snapchat as a software engineer working on computer vision projects.
"Being an EngSci has always been about doing things that scare you and engaging challenges with an open mind. I've been so fortunate to be part of this community that lifts each other up in a program that gives you the skills to achieve things that you didn't think were possible."
–Victoria Cheng