It's Convocation Week at U of T Engineering and we're delighted that several talented graduating EngSci's have made it onto U of T Engineering's list of "Grads to Watch".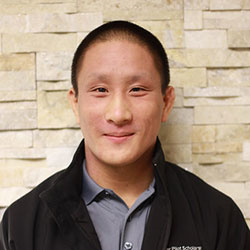 Matthew Lee (1T5 + PEY) doesn't often sit still. He has worked as an instructor and officer with the Air Cadet program, delivered youth leadership training, directed the U of T Curling Club, been part o the propulsion team for UTAT–all while working in the rigours of the EngSci program. After graduation, Matthew is heading to FirstAir, where we will become an engineer in training. Read more about Matthew.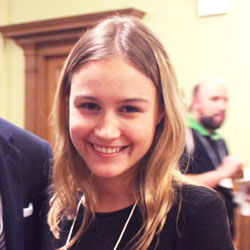 Melissa Greeff (1T6) is a chess whiz who represented the University of Toronto at two  Pan-American Chess Championships, both times winning "best international team".  After graduation, Melissa will bring her intellect to bear on robotics and control, working with Professor Angela Schoellig at UTIAS towards her M.A.Sc.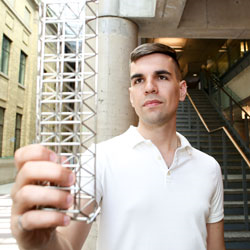 EngSci alumnus Ante Lausic (1T0, MSE PhD 1T6) has just completed his PhD on fabrication of ultra-lightweight materials for use in aerospace and greener transportation. He is heading to Ubiquity Solar, Inc., a firm that manufactures advanced materials for the solar energy sector.