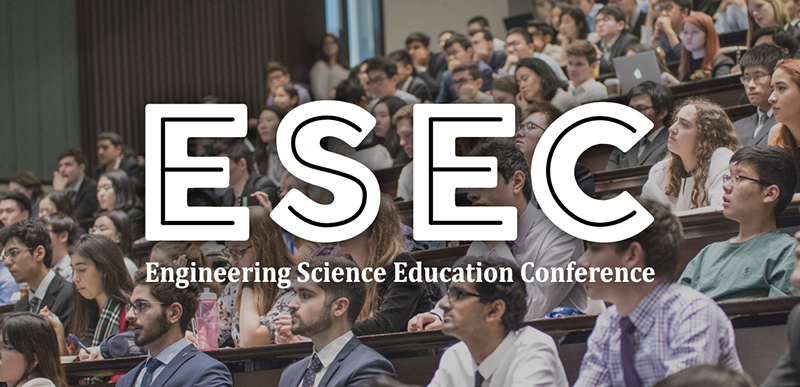 The Engineering Science Education Conference (ESEC) is a cornerstone of the EngSci experience.
This annual conference exclusively for EngSci students brings thought leaders from different engineering-related sectors to campus for a day and a half of informal fireside chats, interactive lectures and Q&As, and a friendly networking reception.
Each year, an executive committee of EngSci students identifies outstanding speakers with diverse experiences in industry, research, entrepreneurship, and/or policy that relate directly to our students' interests.
Students broaden their horizons through direct engagement with these highly accomplished professionals.  They learn about current developments in research and industry, and expand their thinking about the varied career paths open to them with an EngSci degree.  Speakers also share their own career stories and experience-based advice on how to navigate obstacles and make the (sometimes) difficult choices along any career path.
The event includes a prep session for students to build networking skills, and post-event opportunities for guided reflection and career exploration after the conference.