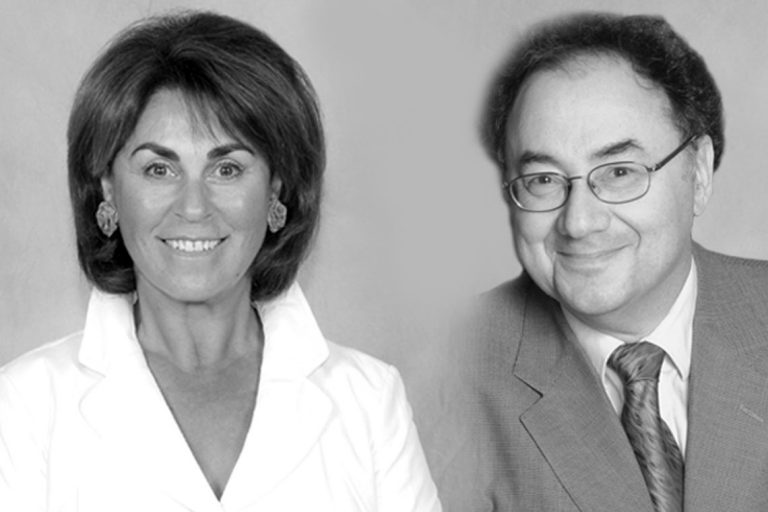 The Division of Engineering Science is deeply saddened at the sudden passing of Engineering Science alumnus Bernard (Barry) Sherman and his wife, Honey Sherman. Mr. Sherman was one of Canada's most successful entrepreneurs and a generous philanthropists whose support furthered entrepreneurship and innovation at U of T and beyond.
As a member of the class of 6T4, Sherman had the distinction of entering the program at the age of just 16—at the time believed to be the youngest student to ever join Engineering Science. A decade after graduation, Sherman launched Apotex. The company would go on to become Canada's largest generic pharmaceutical producer, with over 10,000 employees and sales in 115 countries around the world.
Over the years, the Shermans, together with the charitable Apotex Foundation, donated over $12 million to the University of Toronto in support of education and research in medicine and pharmacy. They were active volunteers who gave generously of their time to serve on numerous committees and councils. Barry brought his professional expertise to serving on U of T's Entrepreneurship Leadership Council, while Honey served on the Boundless Campaign Executive and in many other volunteer roles.
"We are deeply saddened to learn of the passing of Barry and Honey Sherman. Barry was one of our program's most prominent alumni and exemplified the ambitious drive and generous spirit of our graduates," said Deepa Kundur, Chair of Engineering Science. "On behalf of the Division of Engineering Science, I extend our sincerest condolences to the Sherman family."