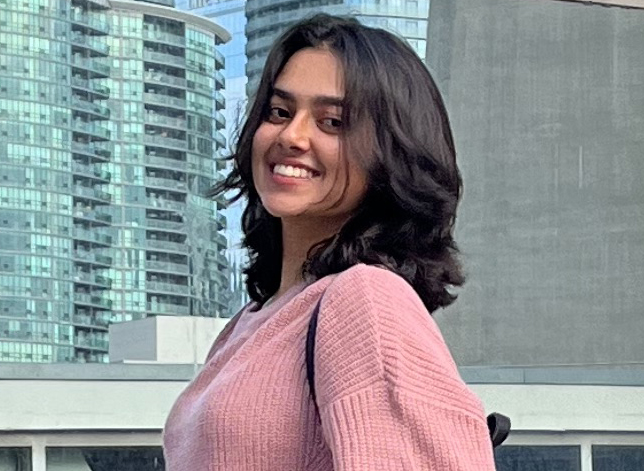 Year 1 EngSci student Angel Rajotia is among three Pearson Scholars joined U of T Engineering this fall.
The Pearson Scholarships recognize exceptional academic achievement, creativity, leadership potential and community involvement among international students. The award covers tuition, books and incidental fees for four years.
Hailing from India, Rajotia was attracted to EngSci's interdisciplinary nature as it allows her to combine her interests in science, engineering, and the humanities. She is keen to apply her education to create meaningful change for underserved segments of the global population.