By Liz Do and Tyler Irving
---
ADVOCATING SOCIAL CHANGE
Chinmayee (May) Gidwani (EngSci 2T0 + PEY)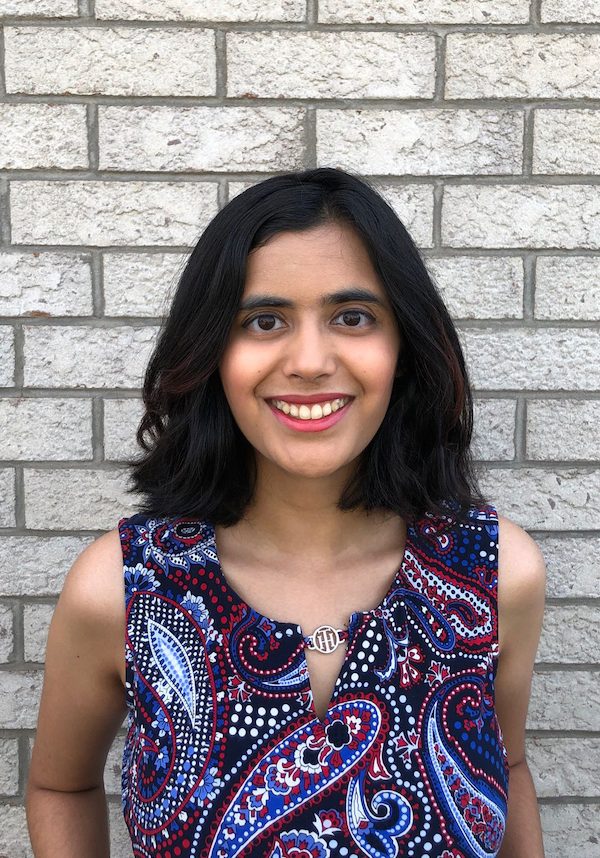 Throughout her studies at U of T Engineering, Gidwani's guiding principle has been to help build a sense of belonging among students, whether welcoming new engineering students as part of the F!rosh Week team, or as the Engineering Society's equity and inclusivity director.
"Being the EDI director was challenging, but I learned so much about different perspectives of the diverse student body, and how to approach reconciling them to come up with solutions that don't leave anyone behind," says Gidwani.
In her final year at U of T Engineering, Gidwani completed an undergraduate thesis on ethics in artificial intelligence (AI), where she developed a practical framework to approach ethical AI development. This work could be helpful in her future endeavors, as she returns to her PEY Co-op placement at AMD to work on operating systems.
If she could describe her engineering experience in one word, Gidwani says the word is "Rewarding."
"Even though these past few years at U of T have been challenging, it has been incredibly rewarding to learn and grow from these experiences," she explains. "All the late-night study sessions and last-minute group meetings have made me more confident in my abilities as a leader and engineer."
"I'd like to give a shout-out to everyone involved with the Engineering Society! Thank you for volunteering your time to help manage our budget, organize events, advocate for students, and making the Skule™ community such a welcoming and lovely place."
SOARING HIGHER
Zayne Thawer (EngSci 2T0 + PEY)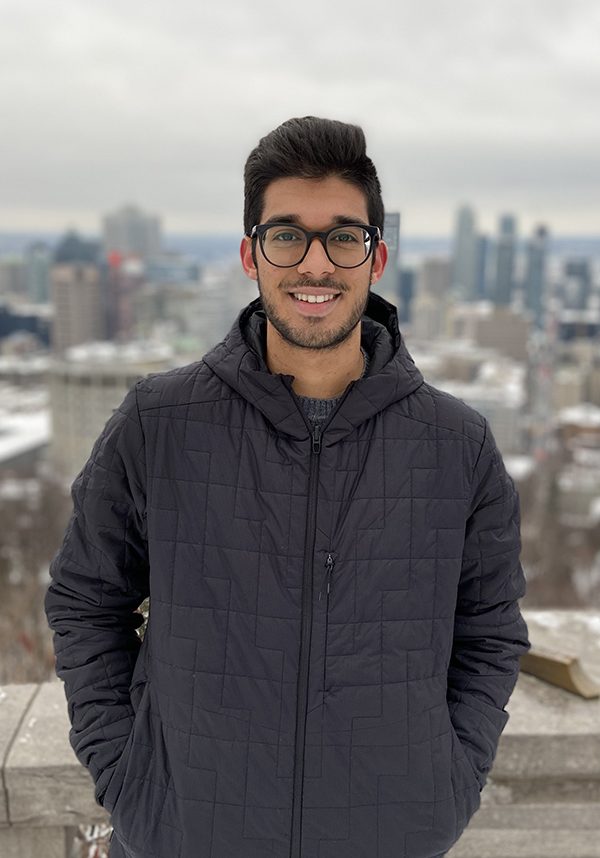 Thawer is the first in his family to attend post-secondary education, and like many students, struggled with 'impostor syndrome' when he first arrived at U of T Engineering.
"I definitely felt like I did not belong at first," he says. "But I slowly worked through that fear by increasing my participation in extracurricular activities and building relationships with my peers and professors."
One program that Thawer found valuable was the NSight Mentorship Program, which pairs first- and second-year students in Engineering Science with upper year students for guidance and advice. Thawer eventually became the co-chair of the program, overseeing more than 200 mentees and 70 mentors per year, as well as hosting academic workshops and professional seminars.
He also focused on gaining research experience. After his second year, he began working with researchers at the Toronto Rehabilitation Institute, using a virtual reality driving simulator to study the effects of cannabis use on driving performance and safety. After his third year, as well as for his undergraduate thesis, he analyzed unsteady aerodynamic effects over transonic aircraft wings with Professor David Zingg (UTIAS).
For his PEY Co-op internship, Thawer worked at Safran Landing Systems, collaborating with engineers in France, England, and the United States on the design of the upcoming Aerion Supersonic AS2 business jet. Next fall, Thawer is headed to the California Institute of Technology to pursue a PhD in aerospace engineering.
"Over the past five years, I have learned so much from some of the best professors in Canada and incredible group of peers in the Engineering Science program," he says. "The knowledge and skills I have developed have given me the confidence to pursue my dreams and make a difference in the world."
"I would love to thank the entire Engineering Science family, including my incredible peers, insightful professors, and supportive faculty, for allowing me to become a member of such a welcoming community! I would also like to say how grateful I am to my supervisors, Professors David Zingg (UTIAS), Bruce Haycock and Jennifer Campos, for preparing me for the next phase of my academic journey. Thanks to all my friends and family — I can't wait to see what's next!"
---