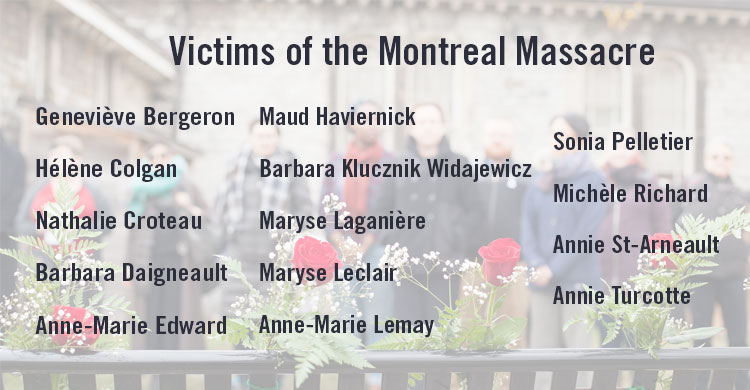 December 6 marks the anniversary of the École Polytechnique shooting in 1989, in which 14 women were killed, and many more injured. Events to commemorate the victims are taking place across all three campuses of the U of T on this National Day of Remembrance & Action on Violence Against Women.
EngSci Chair Deepa Kundur, who was a first year student in engineering at U of T at the time of the shooting, shared her thoughts on the impact of the event earlier today on CBC's Metro Morning.
Read about Day of Remembrance events on campus.