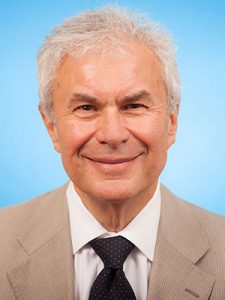 Dr. Arthur Slutsky (EngSci 7T0, MASc MIE 7T2) has been named a Member of the Order of Canada. Slutsky was honoured "for his contributions to the research of mechanical ventilation injury and its prevention through non-conventional respiratory mechanics."
As vice-president of research at St. Michael's Hospital over the past 18 years, his passion and commitment helped bolster the hospital's research capacities and built an international reputation for innovative research. His work led to impacts on public policy and the implementation of clinical care worldwide. "Dr. Slutksy is an exceptional innovator and true leader whose contributions demonstrate how engineering can impact healthcare in profound ways," says Professor Deepa Kundur, Chair of the Division of Engineering Science.
Dr. Slutsky will be one of the speakers at this year's Engineering Science Education Conference (ESEC) on January 25, 2019.