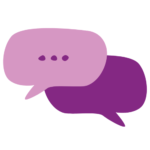 Find answers below to general questions about the  Engineering Science Education Conference (ESEC).
If you cannot find your question on this list, please contact us at esec@engineering.utoronto.ca.
The Engineering Science Education Conference (ESEC) is an annual conference organized by EngSci students exclusively for EngSci students.
Our aim is to broaden our students' horizons through engagement with world leaders in a wide range of sectors broadly related to the subjects covered in our program.  
For more information visit uoft.me/engsci-esec or the EngSci Orientation blog.
You can also check out videos of the ESEC 2019 playlist on the EngSci YouTube channel.

Due to public health restrictions, ESEC 2022 will be online.  It will be hosted using a conference platform called Hopin. 
Details will be provided to EngSci students in January. 

Yes!  Attendance at ESEC 2022 is mandatory for Year 1 and 2 EngSci students!
To allow you to attend, Year 1 and 2 EngSci classes will be canceled on Friday, Jan. 21.
Attendance will be taken on the Hopin platform.  
EngSci students will be sent registration details for the Hopin platform by email in January.

Be sure to register to get your free "ticket" before the conference!
The exact session schedule will be released in January.
For now, here is a general run-down of the schedule (all times are in EST):
Thursday, January 20, 2022
Fireside Chats with our ESEC 2022 speakers
(informal, small group conversations):  
Morning:  9:00 am - 10:30 am
Evening:  7:00 pm - 8:30 pm 

Friday, January 21, 2022 and Saturday, January 22, 2022
Conference Session (structured talks delivered by the same exciting speakers!):  
Same schedule both days:
Speaker 1: 9:00 am - 10:00 am
Speaker 2: 10:00 am - 11:00 am
Speaker 3: 11:30 am - 12:30 am
Speaker 4: 12:30 pm - 1:30 pm 
Yes!  Even though this year's event is taking place online, we still want to treat it the way we do our in-person conferences.
Dressing professionally will help make our speakers feel valued and respected.  It will also help convey the professional attitude of EngSci students.
Please refer to our How to Prepare page to learn more.
Yes!  To help you get the most out of the conference and use it to explore your own career goals and questions, we've put together a great set of resources.
Find all of the following on our How to Prepare page:

Register for the ESEC Prep Workshop hosted by ILead on Tuesday, Jan. 18.
Download the ESEC Reflection Worksheet and keep it handy during the conference to help guide your own career exploration.
Read up on the speakers and come to the conference prepared to ask questions.
Once you've read up on the speakers, submit questions through Slido and/or bring them to the sessions.
Educate yourself about professional dress codes.
Sorry, ESEC is exclusively for EngSci students.
Attendance is mandatory for Year 1 and 2 EngSci students, and optional for Year 3 and 4.
Visit our ESEC 2022 Social Pages
Engineering Science Education Conference 2022
Last updated on Dec 10 2022 by ESEC's Web Team