Engineering as activism: my journey from engineering to philosophy of AI
How should we understand and model our world and design technologies that work effectively in it? What should we do to ensure that our diverse societies are just and inclusive? In this talk, I will discuss my personal journey from biomedical engineering to philosophy, a journey that was instigated by personal and social events, and driven by an interest in better understanding these two broad sets of questions. I will discuss how these two sets of questions come together when we think about our practices of modeling and technological design. Using examples from computational modeling, AI and digital technologies, I will explain why ethics and politics can be inextricably linked to the practice of engineering, and the responsibilities that this connection brings.
Biography:
Sina Fazelpour is an Assistant Professor of Philosophy and Computer Science at Northeastern University. His research focuses on issues of justice, diversity, and reliability in data-driven and artificial intelligence technologies and questions of diversity in social networks. At Northeastern, he is a core member of the Institute for Experiential AI and NULab for Texts, Maps, and Networks. Fazelpour is a Schmidt Futures AI2050 Early Career Fellow, a collaborator at the National Institute of Standards and Technology, and the 2020-2021 Council Fellow on the World Economic Forum's Global Future Council on Data Policy. In addition to a PhD in philosophy, he has a bachelor's degree in electrical and biomedical engineering from McMaster University, and a master's in medical biophysics from the University of Toronto.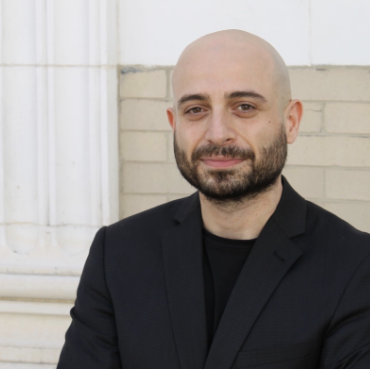 Sina Fazelpour (MSc 1T0, BA 1T3)
Assistant Professor of Philosophy and Computer Science at Northeastern University
Visit our ESEC 2023 Social Pages
Engineering Science Education Conference 2023
Last updated on Nov 11 2022 by ESEC's Web Team