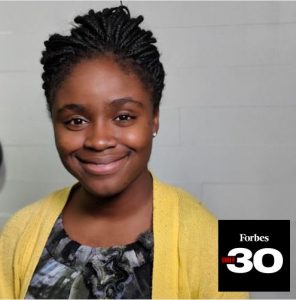 Recent EngSci graduate Inioluwa Deborah Raji (1T9) is among the leading innovators on the Forbes 30 Under 30 2021 list.  She was recognized in the category of Enterprise Technology for her impactful research on racial and gender bias in AI, and for holding to account companies that use biased technology.
Her work, which she began while still an undergraduate student, has made international headlines and has already helped set new for accountability standards within the AI industry.
Raji was recently also named to MIT Technology Review's Top Innovators Under 35.