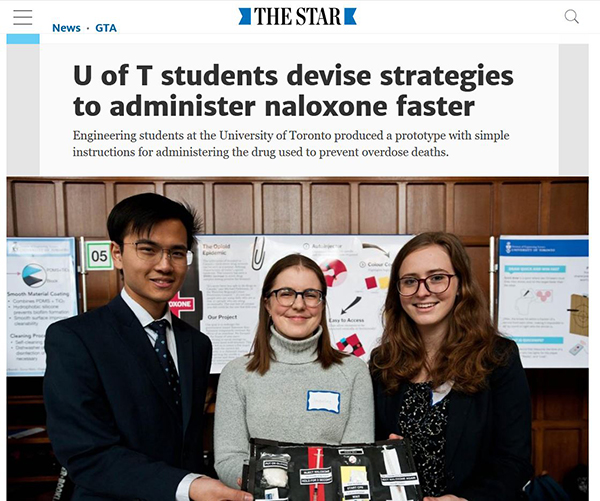 From helping people with Parkinson's disease to dance safely, to designing storage facilities for coffee beans, and even timing the throw in a knife throwing competition, this year's Praxis design projects covered a diverse range of topics.
The Year 1 Praxis design course challenges EngSci students to apply their engineering know-how and improve the lived experience of a community within the Greater Toronto Area. Students explore the city in teams to find problems that can benefit from an engineering approach, and work with stakeholders to ensure their solutions match end-user needs. Members of the public are invited to see the results at the annual Praxis Showcase.
Read about one team's efforts to make naloxone kits more effective.
Learn more about other Praxis projects from this year's Praxis Showcase.