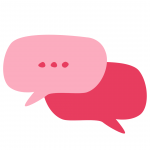 This FAQ (Frequently Asked Questions) is meant to answer all general questions pertaining to the Engineering Science Education Conference (ESEC). If you cannot find your question on this list, please contact us!
ESEC is an annual conference aiming to broaden our students' horizons through engagement with world leaders in a wide range of sectors broadly related to the subjects covered in our program.  
For more information visit uoft.me/engsci-esec or the EngSci Orientation blog.
You can also check out videos of the ESEC 2019 playlist on the EngSci YouTube channel.

ESEC 2021 will be online.  
ESEC 2021 is mandatory for first and second Engineering Science students. Attendance will be taken on the Hopin platform.  
If you are a first- or second-year student, you will be sent registration details for the Hopin platform by email.  
The exact schedule (with when each speaker will be talking) will be released closer to the conference. For now, here is a general run-down of the schedule (times are in EST) 
Fireside Chats:  
Thursday, January 21, 2021 (9:00 am to 10:30 am, some chats may be in the evening)  
Talks (structured talks delivered by the same exciting speakers!):  
Friday, January 21, 2021 and Saturday, January 22, 2021 (same schedule for both days)  
Speaker 1: 9:00 am to 10:00 am  
Speaker 2: 10:00 am to 11:00 am  
Speaker 3: 11:30 am to 12:30 am  
Speaker 4: 12:30 pm to 1:30 pm 
Visit our ESEC 2021 Social Pages
Engineering Science Education Conference 2021
Last updated on Jan 23 2021 by ESEC Web Team